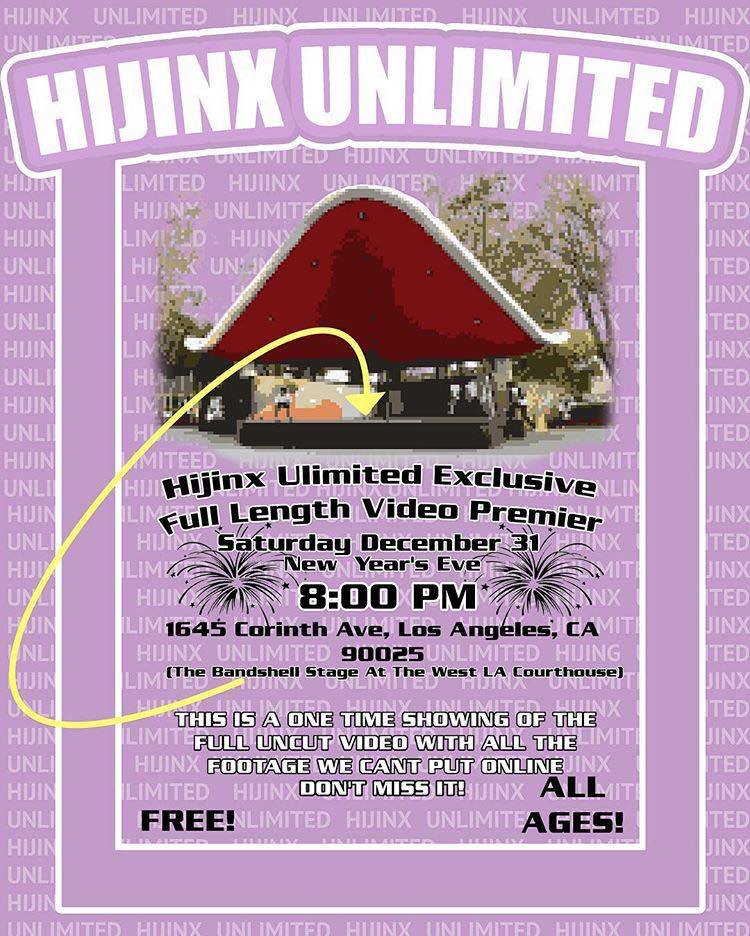 Hijinx Unlimited Video Premiere New Years Eve
Hijinx Unlimited presents an exclusive full-length video premiere.
This is a one-time showing of the full uncut video with all the footage that can't be put online.
Saturday, December 31, 2016
8:00 PM
The West LA Courthouse – Bandshell Stage
1645 Corinth Ave
Los Angeles, CA 90025
All ages
Free!